Haldanes
Our lawyers can't walk on water, but we expect them to try
No matter how you feel now. No matter what your legal problem is. Our multi-award-winning team of lawyers can help you.
Haldanes, real solutions to real problems
We know in the real world it takes skill, hard work, and dedication to get results. We'll work with you every step of the way and make sure you understand exactly what's going on.
---
It is the people that make a law firm.

Jonathan Midgley,
Senior Partner
We've learned a lot and come a long way.
An eventful four-decades and more.
We've been doing this since 1975, and we're good at it.
---
It's all about caring
Really trying to understand the people who come to us for help. It's something we've kept at the forefront of everything we do as a law firm and as lawyers. Read our story.
---
Recognition
Jonathan Midgley
"An outstanding lawyer of excellent reputation."
"Charismatic and masterful in steering and focusing legal teams to develop and advocate the strongest points for his clients."
Geoffrey Booth
"A great lawyer and ADR expert"
"A very active and well-known name especially in commercial mediations."
"One of the founders of mediation in Hong Kong."
John McLellan
"Incredible attention to detail and passionate advocacy for his clients."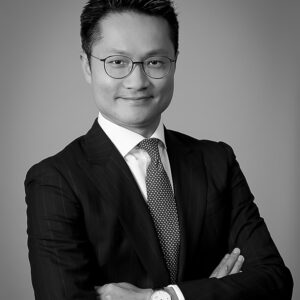 Felix Ng
"Besides his exceptional professionalism, Ng is compassionate, empathetic and attentive … gave me the needed trust and confidence throughout the entire process and made this unbearable investigation a lot more bearable."
Andrew Powner
"Andrew is an excellent operator."
"He has excellent client handling skills."
"Andrew is calm and unruffled under pressure."
Paul Wang
"Paul is an experienced criminal lawyer who considers from the client's perspective. Paul is responsive and provides high-quality succinct advice to the client."
Paul Wang
"Paul effortlessly understands the culture of multiple jurisdictions, enabling his clients to be sure they have the best representation in what may not be their home jurisdiction."
"They are really professional, and always focus on the big picture."
"I am appreciative of the firm's team and the lawyers' ability to steer me in the right direction each time and to come up with innovative ideas to try and negotiate and tie up the case."
"Haldanes has expert knowledge in all areas of family law. They are a first-rate firm who are excellent at advising their clients, preparing the case and navigating it through the courts."
Elsie Liu
"She is very experienced with complicated and high-conflict divorces. She always advocates for the best interest for her clients and their children. She provides all detailed care and services to connect me to other expert professional counsels in all areas. She truly has a deep passion for her clients."
Elsie Liu
"Elsie is very kind-hearted and very understanding. She is the one that listens and is able to give advice. I feel very comfortable when working with Elsie."
Elsie Liu
"Came up with innovative solutions to the problems I encountered … also spent time to explain the process which other lawyers I encountered did not."
Anita Leung
"Responsive, thoughtful."
"Tackled the case skilfully."
Patricia Liu
"Both on top of the details and strategically brilliant … fantastic in communicating with clients and advising them on how to get the best outcome in proceedings."
Elaine Sum
"She understands my needs and concerns, and gives me truthful advice even if the outcome will minimise her financial gain. Elaine is very patient and good in explaining complex and legal matters in a way that is easier for me to understand."
Xenia Lo
"I wish to thank you for your professionalism and your consistently timely replies to my emails. It made a long and complicated job as Executor just that bit easier."
Xenia Lo
"I would like to take this opportunity to thank you for all your efforts in sorting out the estate of my late husband & is my pleasure to meet you. All the best to your near future."
ALB – Young Lawyer Finalist 2023
Florence Yan
ALB – Asia 40 Under 40 2023
Timothy Wan
Doyle's Guide 2023 – Leading Family & Divorce Lawyers – Hong Kong (Rising Star)
Shirley Chan
Doyle's Guide 2023 – Leading Family & Divorce Lawyers – Hong Kong (Recommended)
Elaine Sum
Doyle's Guide 2023 – Leading Family & Divorce Lawyers – Hong Kong (Preeminent)
Elsie Liu
Doyle's Guide 2023 – Leading Family & Divorce Law Firm – Hong Kong (First Tier)