Securities, Regulatory & Disciplinary Matters
Overview
Haldanes has a wealth of experience handling financial regulatory investigations and proceedings opened by the Securities and Futures Commission (SFC), the Stock Exchange of Hong Kong (SEHK), the Hong Kong Monetary Authority (HKMA) and the Takeovers and Mergers Panel.
These range from insider dealing, market misconduct, securities fraud, disclosure of interests, whitewash waiver and disciplinary matters relating to the Securities & Futures Ordinance, the Listing Rules and the Code on Takeovers and Mergers and Share Buy-backs.
We also have extensive experience advising leading financial institutions, listed companies, directors and senior management, intermediaries and professionals on Notice for Interview, Notice to Produce Documents and Records and Search Warrants issued by these authorities.
Our legal team has represented institutions and professionals in disciplinary proceedings taken out by regulatory bodies and professional councils like the Medical Council of Hong Kong, the Chinese Medical Council of Hong Kong, the Law Society of Hong Kong, the Estate Agents Authority, the Insurance Agents Registration Board, the Hong Kong Confederation of Insurance Brokers and the Association of Chartered Certified Accountants in the U.K.
Recognition
Geoffrey Booth
"A great lawyer and ADR expert"
"A very active and well-known name especially in commercial mediations."
"One of the founders of mediation in Hong Kong."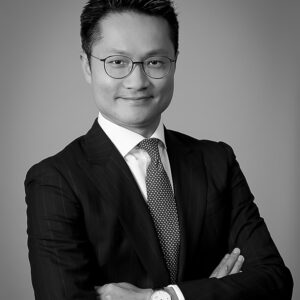 Felix Ng
"Besides his exceptional professionalism, Ng is compassionate, empathetic and attentive … gave me the needed trust and confidence throughout the entire process and made this unbearable investigation a lot more bearable."
Andrew Powner
"Andrew is an excellent operator."
"He has excellent client handling skills."
"Andrew is calm and unruffled under pressure."
Paul Wang
"Paul is an experienced criminal lawyer who considers from the client's perspective. Paul is responsive and provides high-quality succinct advice to the client."
Paul Wang
"Paul effortlessly understands the culture of multiple jurisdictions, enabling his clients to be sure they have the best representation in what may not be their home jurisdiction."
Paul Wang
"Paul has a warm but strong personality that enables clients to quickly repose confidence in him and trust him."
Timothy Wan
Timothy, thank you again to help me throughout the year, and had me to be happy again.
Timothy Wan
His detailed and diligent work ensured both counsel and I were well prepared for trial, and no doubt was a major contributor to the verdict.
Timothy Wan
What has impressed us the most is your efficiency and proficiency in handling the case. Your prompt responses in handling all the correspondences and your familiarity and experience with the procedure and process were truly impressive. They were the keys to the timely resolution of the case. In addition, your care for your clients in all aspects is respected and highly appreciated. You gave us the confidence that we desperately needed.
Timothy Wan
We greatly appreciate your clear explanation of the different legal options, invaluable suggestions on the preferred choice of option, and accurate prediction of the desirable outcome of the case.