Overview
Haldanes is one of the few firms to have developed a thriving practice in Competition / Antitrust Law, and is now one of the leaders in the field.
Since the Competition Ordinance (Cap. 619) came into full force in Hong Kong in 2015, our award-winning team have successfully advised an internationally renowned fashion brand on the competition implications of a potential anti-competitive agreement and provided practical solutions to avoid a contravention.
We also advised a client in the first Competition Tribunal proceedings in Hong Kong (CTEA1/2017) relating to price fixing in the information technology industry.
On an international level, our competition lawyers have worked with U.S. competition attorneys to defend an investment banker in a cross-border price-fixing case involving complex financial products. The legal team made attorney proffers to the U.S. Department of Justice to secure a non-prosecution agreement for client.
In addition, our competition lawyers are the exclusive authors for the Hong Kong Chapter of "Cartels and Leniency Review" published by the Law Reviews in the United Kingdom.
Haldanes has been repeatedly awarded the "Criminal Law Firm of the Year" in Hong Kong for its outstanding practice in criminal defence and regulatory matters. With our wealth of experience with the regulatory authorities, our competition lawyers can assist clients in navigating through the Competition Ordinance together with its regulations, guidelines and practice directions.
Our competition lawyers provide the following services:
advising clients on potentially anti-competitive conduct under the First Conduct Rule and Second Conduct Rule;
representing clients at interviews and "dawn raids" by the Competition Commission;
defending clients in Competition Tribunal proceedings;
designing internal controls and compliance procedures for clients;
providing training to company staff on the Competition Ordinance;
drafting and reviewing commercial agreements to ensure they are not considered anti-competitive.
Recognition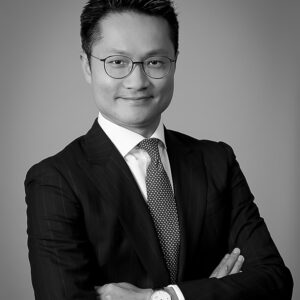 Felix Ng
"Besides his exceptional professionalism, Ng is compassionate, empathetic and attentive … gave me the needed trust and confidence throughout the entire process and made this unbearable investigation a lot more bearable."